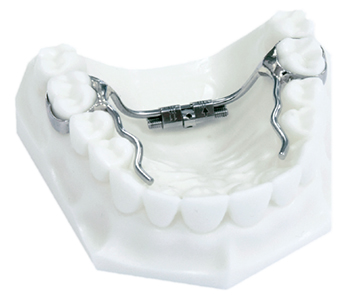 Micro expander Easy Access single arm
The expander A1621 called "Easy Access" is comparable to the existing A0621, but once placed in the device, the body of the screw will remain closer to the palate with reduced overall dimensions;
the head with activation holes is placed nearer to the front with respect to the guide pin for easier activation with the key.
Provided with a swivel key with handle for easy activation.
The arm bending and self-locking instrument P0621-00 is also available (see Orthodontic catalogue page 22).